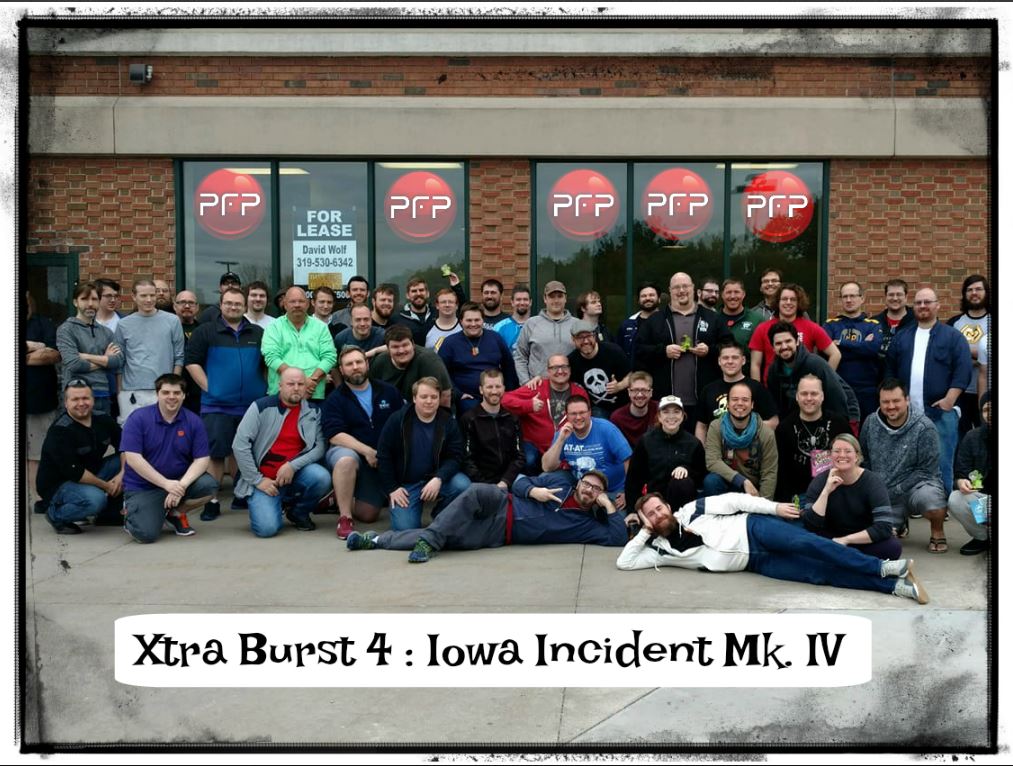 An introduction to the hobby of Infinity (by Corvus Belli) with a focus on beginner hobby tips, tactics, and tournament prep!
---
EXTRA BURST #4 - Iowa Incident Mk. IV
---
PFP EXTRA BURST is a catch-all name for any audio post that we make that doesn't quite fall under the category of a traditional episode.   Our fourth EXTRA BURST takes us to the cornfields of Iowa.  Grant finds a wary band of misfits and convinces them to record with him.  Chaos ensues...   If you hate us for it - send an email to Corvus with the Complaint Code 6969.  
Special Thanks to my fellow drunks...
Michael Kidwell
Rob Bent
David Wickham
Greg Patterson
Donald Shaver
Gena Sobolev
Bruno DuKort
Mike Beyer
---
***THANK YOU EVERYONE FOR JOINING US ON OUR PFP FACEBOOK PAGE - WE'RE NOW AT 700 MEMBERS!!!  If you haven't joined us...please do!***
---
We are really glad that you have decided to join us on this journey though our beginning in the hobby of Infinity: The Game.  Hopefully, you walk away from the episode learning at LEAST one thing - and if not - we'll get there, we promise.
---
A few links from the show:
Our Sponsors:
---
To Reach Us:
@flashpapernews on Twitter
Personal Flashpaper: An Infinity Podcast on Facebook
We would love some reviews on iTunes!  We are still in our infancy - so be nice! Practice makes perfect, and we're pretty damn far from perfect.  We welcome your feedback.  If you like what your hear tell the world!  If you don't...just let us know how we can fix it...via email.
Share
|
Download(

Loading

)